Creating an Island of Innovation
The Irish Tech Hub Network connects best-in-class hubs across Ireland who have significant potential to catalyse innovation in their regions.
By facilitating the sharing of knowledge and resources across the network and by enhancing global connectivity, we can help to make Ireland a true island of innovation.
Entrepreneurs can solve the world's biggest problems and innovation hubs play crucial roles in providing the support, connections and tools to help them grow.
We believe that by joining forces and sharing best practice, we can provide a globally competitive platform for entrepreneurs and startups to scale.
Together we can achieve a new era of regional connectedness for Ireland's innovation ecosystem.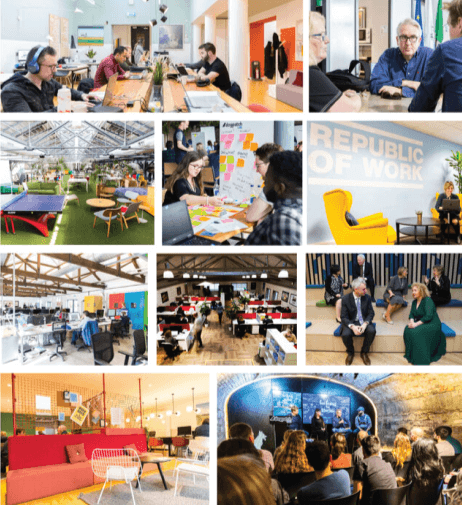 "Providing early stage entrepreneurial support at a local level will unlock significant economic value across the island of Ireland."
Our network is inspired by the Google for Startups' global network of tech hubs, of which Dogpatch Labs is a proud member. The GfS network offers entrepreneurs access to global best practice, programmes and mentorship.
Our vision is to make Ireland and its startups internationally recognised. To do this we must look outside our island, collaborating with and learning from international hubs. Global best practice and connectivity will help to empower Ireland's entrepreneurs, so that they can compete on the world stage and solve some of the world's most pressing problems.
The network brings together Ireland's best-in-class tech hubs who have significant potential to catalyse innovation in their region.