The PorterShed team are regularly involved in projects to do with many of our other ecosystem friends. Take a read below to see some of the other projects we've been involved with.
Women's Entrepreneurship Bootcamp
The Women's Entrepreneurship Bootcamp, run by EIT Health is a five-week programme that links early-stage, women-led or co-led healthcare start-ups to a fantastic community of mentors so that participants can learn, grow, and succeed on their journeys.

The PorterShed has delivered this programme in the past, and it offered a brilliant way for women-powered start-ups in the healthcare sector to really flourish. The bootcamp offers a way to identify and leverage the diversity that exists among your company's leadership, helping to achieve brilliant results.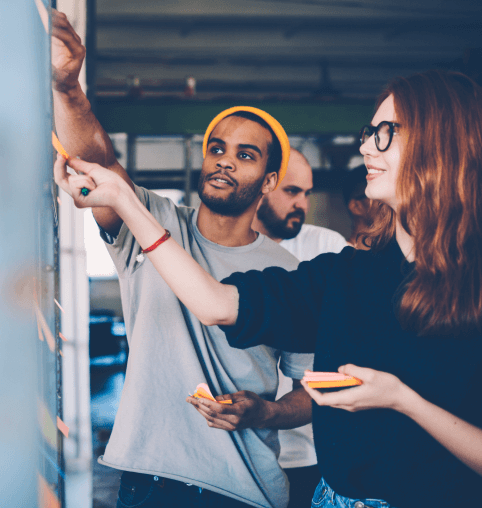 The i2i Project brings together 5 Higher Education Institutes and 8 non-academic partners across 5 entrepreneurial regions around Europe, in order to increase the entrepreneurial capacity, thinking, and output. Through i2i the PorterShed has delivered the Student Entrepreneur Mentoring Handbook, Canvas and training, as well as the i2i Startup Explorer Weekend.
The PorterShed has close ties with the Western Development Commission, and through this we have liaised with them on certain projects. Most recently, we won a tender for the Awareness Raising Initiative for Social Enterprise scheme (ARISE), and we organised a series of events – creating complementary content including case studies and videos – across the west that shone a positive light on social enterprise, featuring prominent stakeholders in that sector.
If you'd like to get the lowdown on some of the other projects we've run in the past, simply email programmes@gcid.ie