Recently, we've had quite a few four-day workweeks as the country has moved from one bank holiday to the next. Between March and the beginning of May, we had as many as four, and with another on the horizon this weekend, we're asking if the four-day workweek can work for most?
In Ireland, the number of companies that have adopted the four-day week sits at only six percent, which is not a huge amount, but it's not an insignificant number either. Does that suggest the appetite isn't quite as big as the hype surrounding the four-day week?
It might well indicate that the rumblings have only just begun. After all, a survey by Hays Ireland indicates that over half of professionals believe the four-day workweek could come into play within the next five years.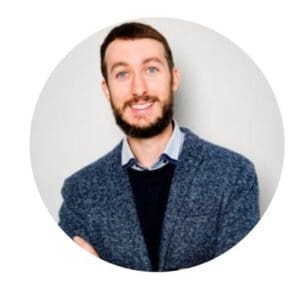 Four Day Week Global's CEO Joe O' Connor recently spoke to the PorterShed about the movement:
"The four-day workweek, for a lot of companies, is already there. It's buried under the rubble of poor meeting discipline, outmoded processes, bad use of technology, distractions, and interruptions in the workday that impact people's ability to focus on key tasks.
"So, once you get serious about it addressing those issues, often companies find that the four-day workweek is well within their grasp."
It's certainly a key point that Joe raises, and hammers home the point that it needn't be thought of as a back-breaking task to make that shift. Perhaps, as he suggests, it's already there – it just requires more planning and smarter decisions to reach it. 
The 'why' from an employee perspective is quite clear. For employers, that reason is not so clear. Studies might suggest that productivity is the same or higher in a four-day week when compared with a five-day option, but there will always be resistance to change, especially considering the data around the long-term results is not so easy to come by.
"The concept of the four-day workweek is actually 'we can do the same amount of work that we used to do in five days, in four days'. So, we get the same amount of pay, but we get an extra day off to ourselves," says Margaret Cox, Director of ICE Group, and four-day work-week advocate.
Margaret adds the caveat that it's not always possible for every company to implement this approach, but makes the point that the sustainability of the four-day workweek is key to making it work.
"And who's going to benefit? Society benefits. Community benefits. Families and colleagues benefit, and ultimately the organisation benefits. And you can look at it under any one of those pillars because they are all going to benefit," Margaret adds.
What employers can and should take away from the push for the likes of the four-day week, remote options, hybrid models, and more is that employees want change, and companies that don't provide that will likely suffer as a result of it.
How that change is manifested will depend on a myriad of factors – resources, industry sector, executive desire, and more. But what should be constant is the desire to usher in change that works for staff while still leading to productivity and success.
A tricky balance to strike, but one that certainly needs companies' attention.
By Trevor Murray
Content Marketing Specialist at the PorterShed
Email: trevor@portershed.com | LinkedIn | Twitter